Builders you can trust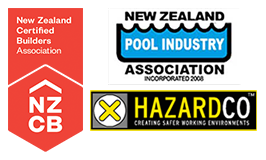 What we do
We build, maintain, service and repair new and existing pools.
At H & H Builders Ltd we offer a traditional customer based service over a range of pool projects through Christchurch and the Canterbury region and beyond.
We offer friendly advice and are more than happy to help with any questions you have regarding your next big investment – talk to us and see how we can help.
Here at H & H we pride ourselves on trust and customer services. We take a personal interest in giving you the highest of quality at a realistic price. We are involved throughout the whole project and can take care of everything from the design, application for building consent, right through to the finished product with code of compliance.
Message Us
Get in touch below. We'll respond ASAP.
Call Us
Mark: 027 428 8745